Jubilee Dinner


Above Fred's boys. Some of the many Matamata Swifts players who have been coached by Fred Judge (back row, second left).



Above The meal, before all the talking began.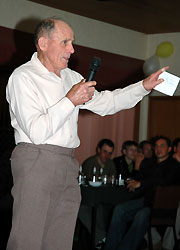 Above From left, Pete Challis, current President and host for the evening, Miles Davis, the guest speaker, and Jack Poole, Patron of Matamata Swifts AFC. A thorn between two roses?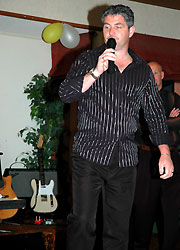 Above From left, Bob McGrail, past President and current deputy mayor of the Matamata-Piako District Council, Norm Simpson, a player in the 1947 Swifts team, and Alan Innes, a player from a more recent era.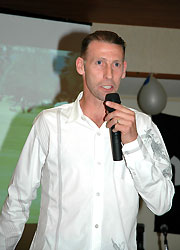 Above From left, Andy Birchenough, current Swifts captain, and Duncan Lowry, current Swifts coach.

(Pictures by Diana Spitalny)