Golf Day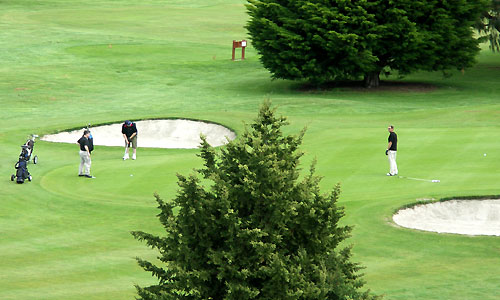 Above John Massey, Justin Read and Andy Birchenough - at one with nature.



Above The lads prepare for a very very long day on the golf course.



Above Vaughan Nowell and Alan Innes take a quick break.



Above Chris Bedford swings his axe.



Above Swifts reserve team manager, Justin Read, is a picture of composure. Unfortunately he missed this putt although, to his credit, he didn't blame the well positioned camera man.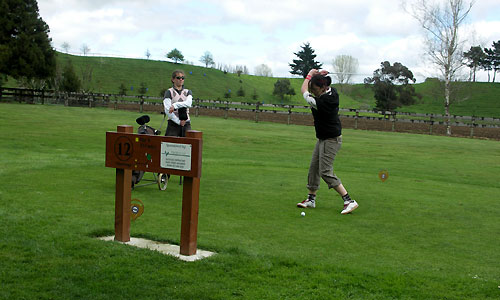 Above Ladies team coach, Natalie Gaskell, watches Leah Higgins strike a pose on the 12th tee.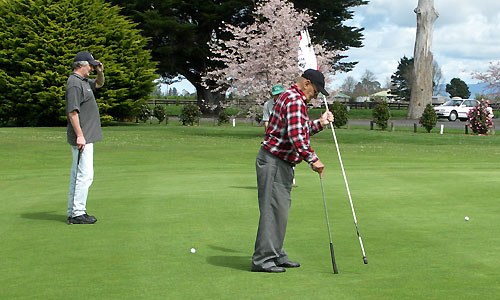 Above Dave Mann pays due respect to Norm Simpson, a Swifts player way back in 1947, and still going strong nearly 60 years later.



Above Scott Parsonage turns his back on a clearly lost Juan Carlos Rodriguez. Carlos was still getting to grips with the idea that in New Zealand golf is played inside the fence.



Above Dave Taylor hits off into the unknown.

(Pictures by Dwayne Barlow)