Matamata Old Boys - Locals v Visitors

More pics here


Above Kevin Norris is a little slower on the turn these days. From left, Peter Bollen, Steve Richardson and Chris Bedford look on.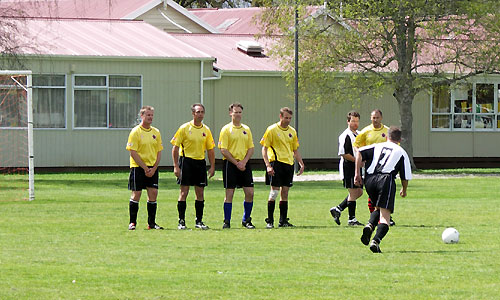 Above Neil Wiseman lines up a free kick. The wall, (from left) containing Steve Richardson, Eric Van Waveren, Dave Monteith, Daniel Love and Simon O'Brien, look unconcerned. Phil Ruck runs for cover.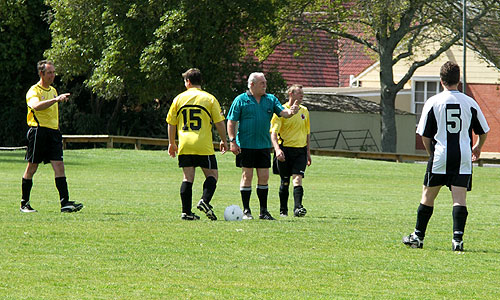 Above John Cameron - as always, the centre of attention.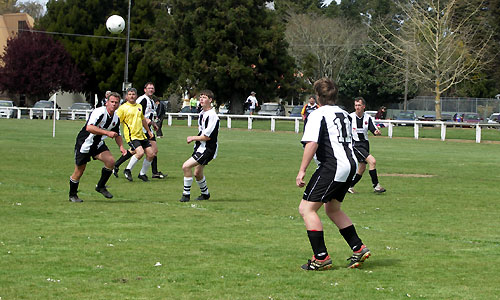 Above Pinball in the box. Grant Laidlaw, Alan Innes, Kevin Norris, Jono Monteith, Chris Bedford and Neil Wiseman are the players.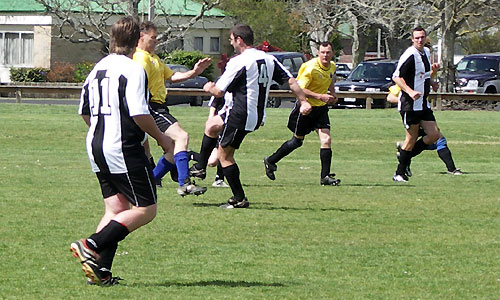 Above Who needs a ball? Dave Monteith and Kevin Norris clash. Thankfully no footballer was harmed in the making of this photo.



Above Manager and coach, just like old times. Peter Tatham watches Fred Judge's back.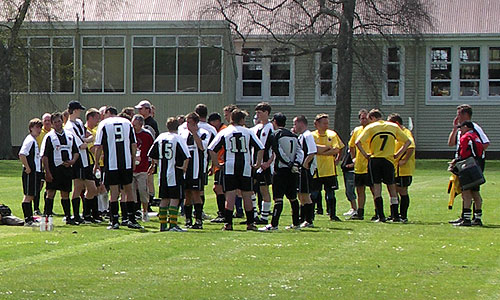 Above The half time scrum.



Above Neil Wiseman clears under pressure from Andre Bos. Alan Innes and Joseph Dew look on.



Above Steve Richardson waits for a team mate to make their move.



Above Kevin Norris could barely contain his glee at finally being allowed to get off the field.

(Pictures by Dwayne Barlow)

More pics here